Villa Enterprises is a growing restaurant operator and franchisor with a global portfolio of more than 300 restaurants in five countries.
Operating their seven brands through one store locator solution used to require their users to jump through 6 pages of selections, and if they were lucky they might find someone close.
As you scroll through the following depiction of that their system used to be like, think about how you would feel if you had to do this…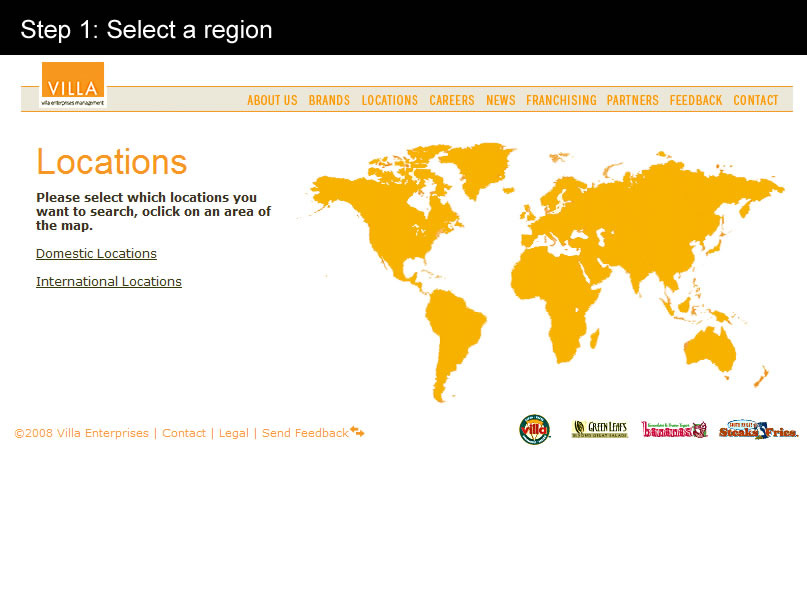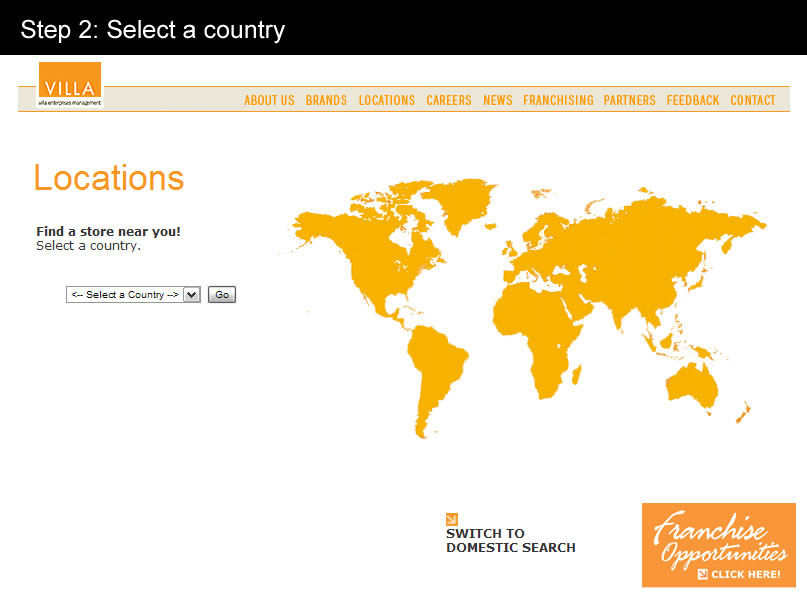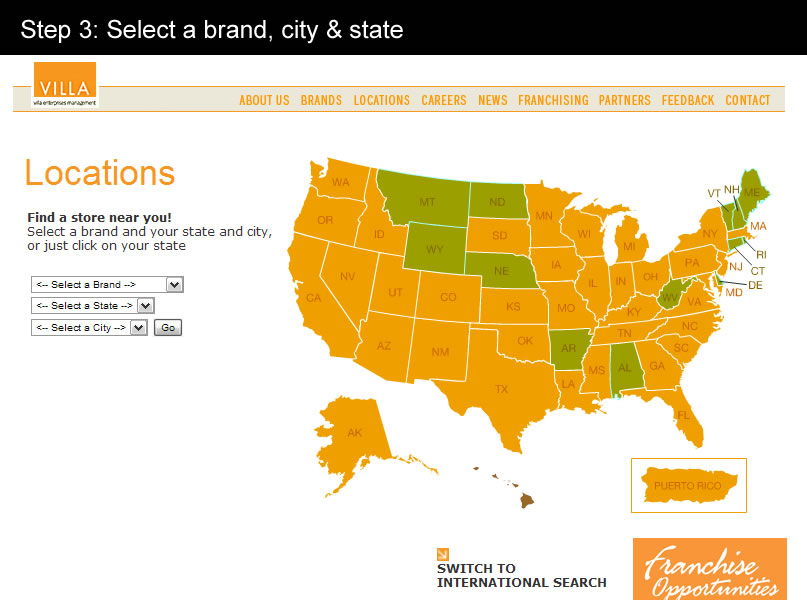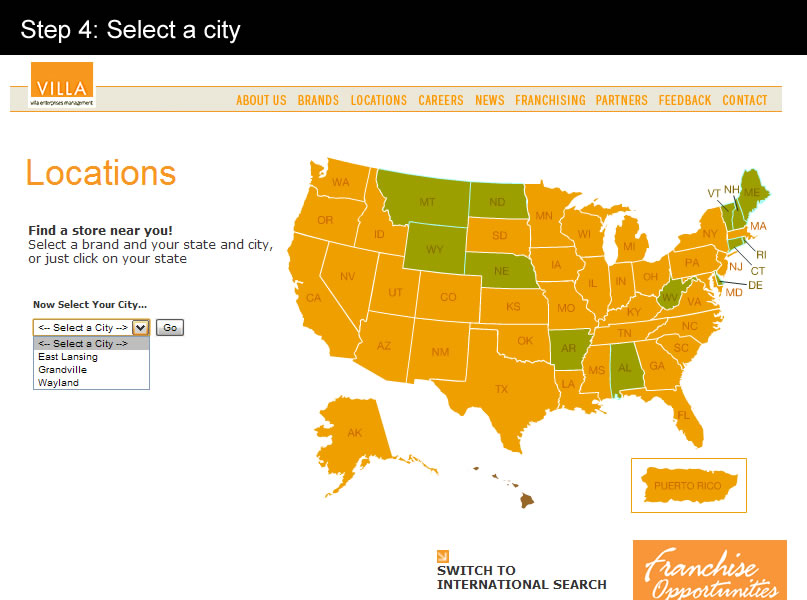 And when you select a combination that doesn't exist, you get this;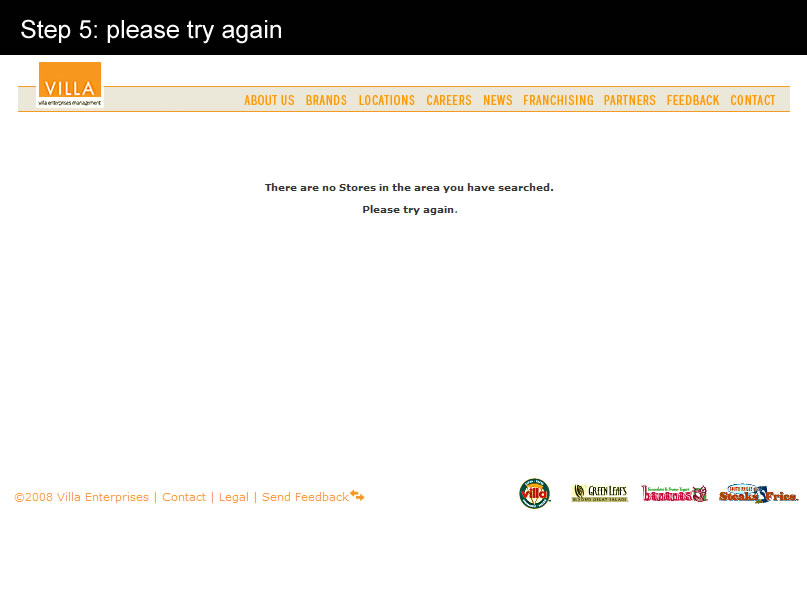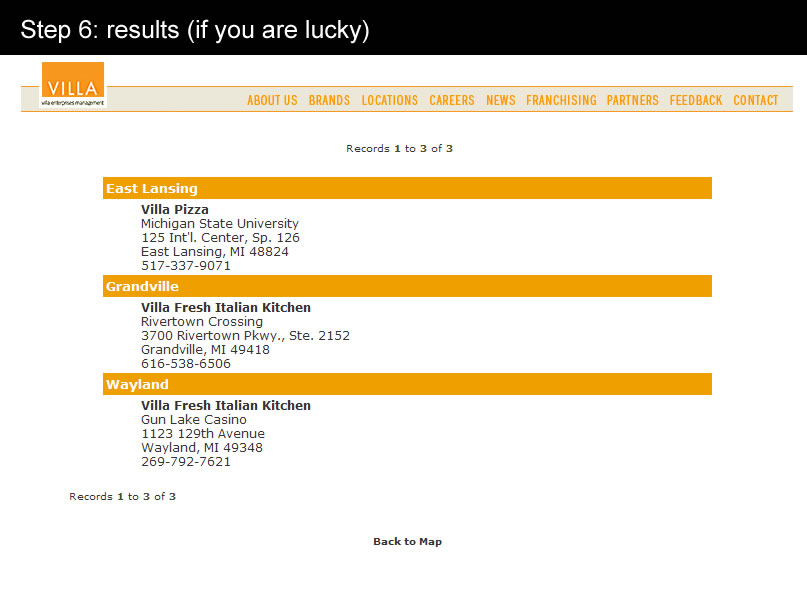 And now, with our custom solution, it couldn't get easier.
In addition, all 7 brands can now have their own custom "one-click" locator on their own website, all driven by the same database.